Building a Trauma-Informed Movement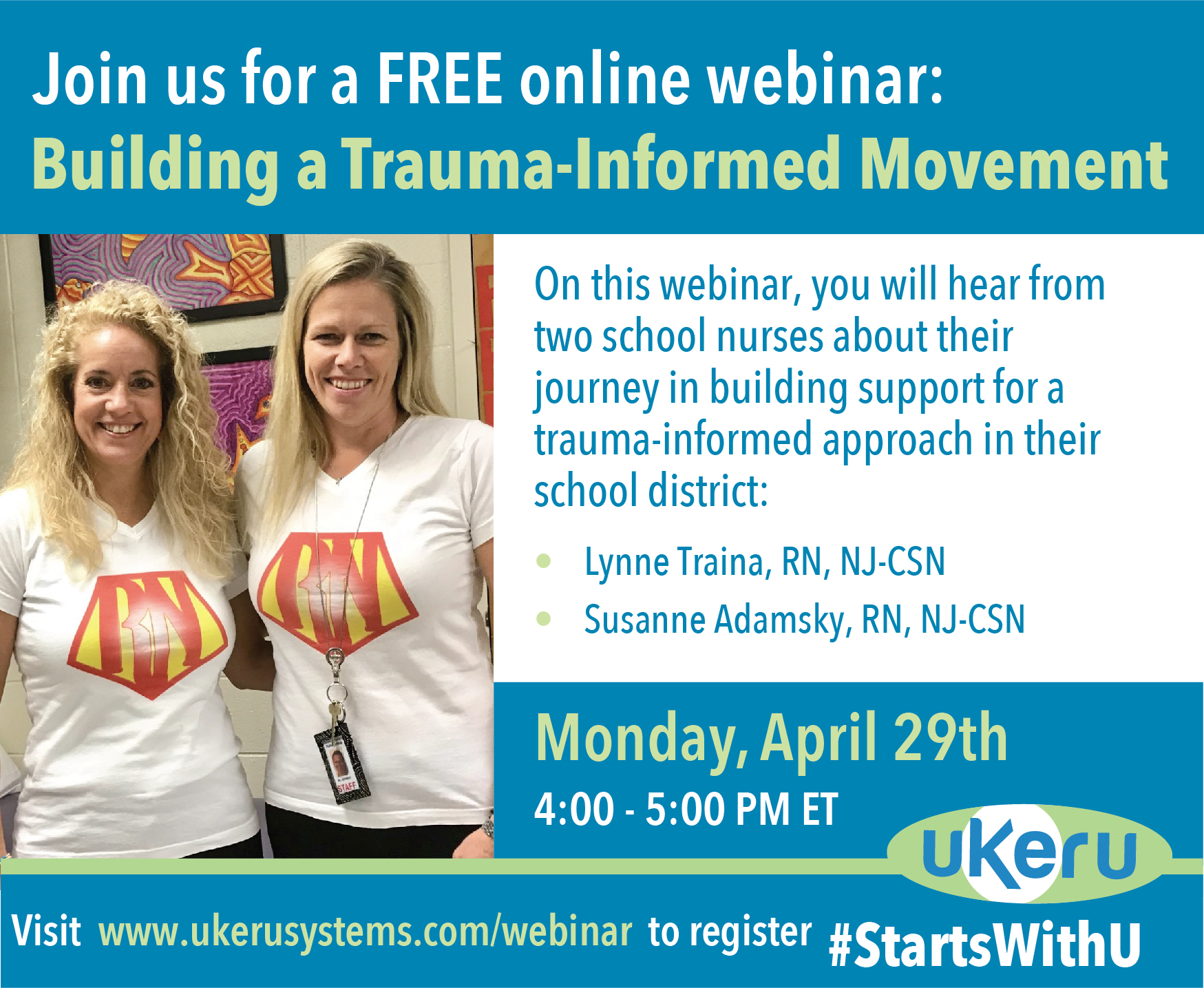 Building a Trauma-Informed Movement
Are you looking to be part of the trauma-informed movement but not sure how to get started? You do not need to be in a traditional leadership role to drive progress and improve the lives of children, educators, and your entire community!
On this webinar, we heard from two school nurses about their journey in building support for a trauma-informed approach in their school district:
Lynne Traina, RN, NJ-CSN
Susanne Adamsky, RN, NJ-CSN
This webinar was moderated by Kim Sanders, President of Ukeru Systems. A recording of the webinar is available here.
Follow the Conversation:
We encourage participants to add your voice to the conversation by using the hashtag #startswithU on Twitter.