On the Front Lines: How Comfort vs. Control Works in Practice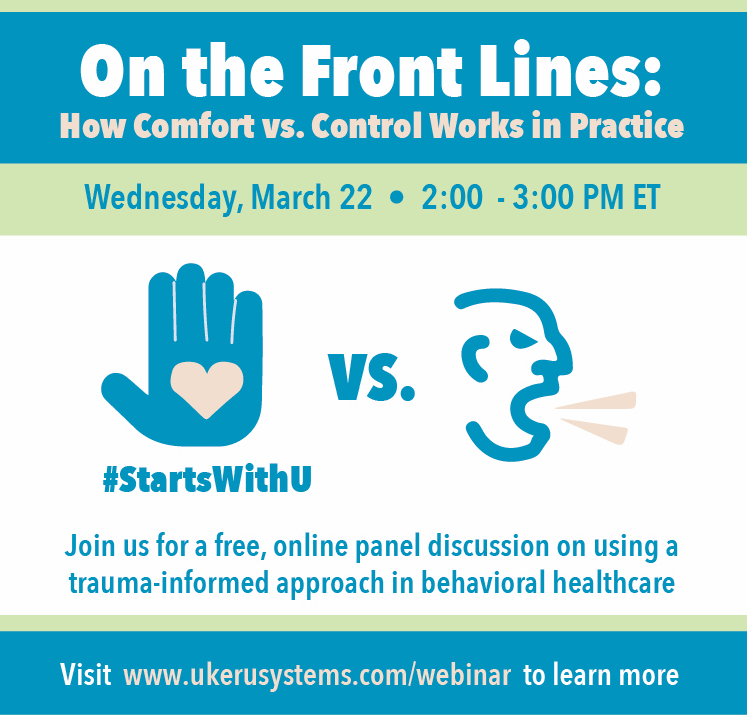 Webinar Overview: 
When: Wednesday, March 22nd,  2:00  – 3:00 PM ET
Where: View archived version here
This webinar was  a Q & A hosted by Kim Sanders, President of Ukeru Systems.
Panelists included:
Jennifer Burns, LeMoyne School Day Coordinator, Altapointe Health Systems
Veronica Federiconi, CEO, Autism Services
There was  allotted time for participants to ask questions and engage directly with the panelists.
Follow the Conversation:
We encourage participants to add their voice to the conversation by using the hashtag #startswithU on Twitter.