Spokespeople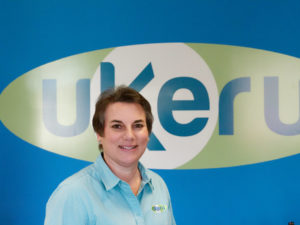 Kimberly Sanders, President, Ukeru Systems
Kim has worked with children and adults with autism and other developmental disabilities for over 25 years. Kim has served in a series of both hands-on and leadership roles in Grafton facilities, including Case Manager, Direct Support Professional, Residential Administrator and Executive Director, and Executive Vice President. Kim has presented at the national and international level on the Minimization of Restraint and Seclusion model, and she is recognized as an innovator for moving towards a physical restraint free environment at Grafton. Kim holds a BA in Psychology and a MS in Strategic Leadership.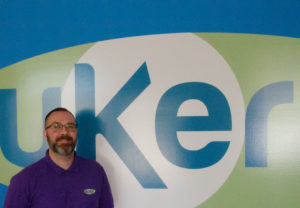 Christopher Feltner, Training and Performance Architect
Christopher has worked at Grafton Integrated Health Network for eight years. During his tenure, he has worked as an Instructional Assistant, Trainer and Training Support Manager. Christopher has helped develop and train Ukeru across Grafton's multiple regions along with training Ukeru to external organizations across the United States, and in Australia.
Christopher has studied various martial arts since the age of nine and has competed in wrestling and submission grappling. These interests have provided him with a thorough insight into body mechanics, which in turn has allowed him to break down the physical   techniques of Ukeru for staff in very unique ways.
Christopher has a BA in Speech Communication from James Madison University with a specialized focus in Interpersonal Communication. He also holds an Associate of Science with an education focus from Lord Fairfax Community College.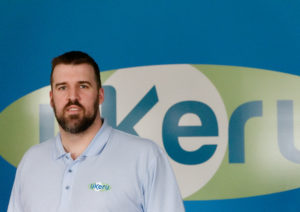 Robert "Patrick" North, Learning Engineer
Patrick North has been with Ukeru's parent organization, Grafton Integrated Health Network, for over seven years, working in increasingly responsible roles within the organization. Starting as a Direct Support Professional, he soon was promoted to behavior interventionist, then program supervisor, then Training Support Manager and, most recently, Residential Administrator of Grafton's Psychiatric Residential Treatment Center. Patrick has experience in all facets of the behavioral health field, making him an invaluable source of knowledge for the many organizations implementing Ukeru in their facilities.
In 2014, Patrick became an Ukeru champion, training both Grafton staff as well as over 600 individuals in organizations across the United States. He has extensive experience training professionals in programs that serve individuals with intellectual, developmental and psychiatric challenges.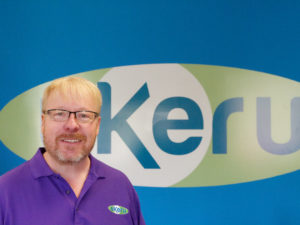 Ray Crosen, Learning Engineer
Before joining the Ukeru team, Ray held a variety of jobs at Grafton Integrated Health Systems including Direct Support Professional and Residential Administrator. He has also worked in all regional areas within Grafton. But most interestingly, Ray was instrumental in helping develop the Ukeru model during his time at Grafton.
Ray holds the unique perspective of seeing how Grafton was transformed by the Ukeru philosophy and continues to be a champion for its effectiveness as a trauma-informed approach in addressing behavioral challenges.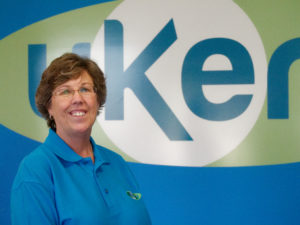 Kelly Coffman, Learning Engineer
Kelly has worked in behavioral healthcare for over 30 years, the vast majority of that time within our Grafton family. Prior to joining the Ukeru team, Kelly worked at Grafton as an operations administer. Her work at Grafton was varied and involved developing policies and procedures that governed the daily operational and administrative functions of multiple residential programs and the case management functions for the clients in these programs.  No matter the capacity of Kelly's work at Grafton, her decisions and input were driven by the needs of the clients.  She is a proud, fierce advocate for students!
Kelly earned a Masters in Strategic Leadership from Mountain State University in 2004 and a Bachelor of Science in Organizational Leadership in 2004 from Eastern Mennonite University.  She has 2 children and enjoys watching WVU football and Duke basketball.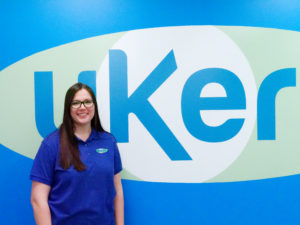 Allison Hoffmaster, Learning Engineer
With several members of her family having worked at Ukeru's parent organization, Grafton Integrated Health Network, Allison was inspired by the ability to have a positive impact on clients' lives. After graduating from college, she joined Grafton as a Direct Support Professional, moving on to become a one-to-one aid in a classroom and, later, a behavior specialist. She has helped clients increase their skills across a wide spectrum of activities including communication, replacement behaviors and daily living.
Allison truly understands the effect a trauma-informed approach can have on an individual; she has witnessed it first-hand with her adopted daughter. From both her behavior specialist experience – as well as her experience as a mother – Allison believes that there is a reason behind every behavior and that it must always be met with compassion.
Allison is a graduate of Shepherd University where she received a degree in therapeutic recreational education.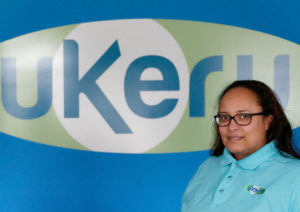 Nakeysha Stevenson, Engagement Specialist
Nakeysha entered the field of behavioral healthcare in order to change lives. And she has done just that thanks to her work at Ukeru's parent organization, Grafton Integrated Health Network, where she worked for approximately 15 years before joining the Ukeru team. During her time at Grafton, she worked in various positions starting as a direct support professional (DSP) and ultimately rising to the position of program support supervisor, managing up to 20 other DSP's at Grafton.
An advocate for youth, she transitioned to Ukeru because she wanted to make changes at a national level. Her frontline perspective of working with Grafton students for many years helps guide her Ukeru training.
Nakeysha is a graduate of the University of Phoenix where she earned her degree in Psychology.  She enjoys spending time with family and friends, especially her young daughter.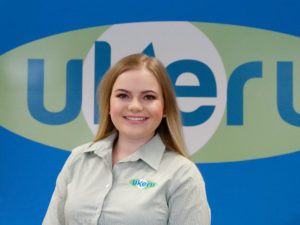 Dori Sanders, Digital Publicist
As Ukeru's Digital Publicist, Dori Sanders focuses on increasing connections with like-minded individuals and organizations across social media platforms. Her efforts to digitally engage stakeholders has been, and continues to be, critical to spreading the comfort vs. control message and building excitement around Ukeru's mission. Dori is currently attending Shepherd University working toward her Bachelor of Science in Business Administration and a Master of Business Administration.