History & Mission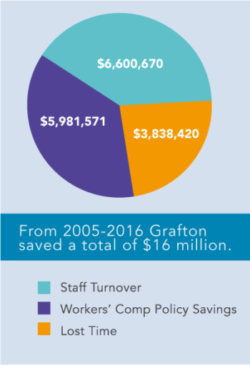 Ukeru Systems® is a company born from both necessity and vision. A decade ago, Grafton Integrated Health Network (Grafton) — an organization serving children and adults with autism and co-occurring psychiatric diagnoses — issued a mandate to eliminate restraints without compromising employee or client safety.
Since then, the organization has reduced the use of restraints by more than 99 percent and has significantly increased the rate of treatment goals mastered across the organization. It also greatly reduced the number of injuries to both clients and staff while simultaneously lowering costs associated with workers' compensation policies and employee turnover. In so doing, it saved an estimated $16 million over eleven years.
In 2015, based on its own experience and success, Grafton launched Ukeru Systems, a safe, comforting and restraint-free crisis management program developed by and for behavioral health professionals and paraprofessionals, educators and parents. Today, Ukeru leadership travels the country, training others on these techniques.
To learn more about Ukeru, contact info@ukerusystems.com.