Creating a Trauma-Informed Environment for Employees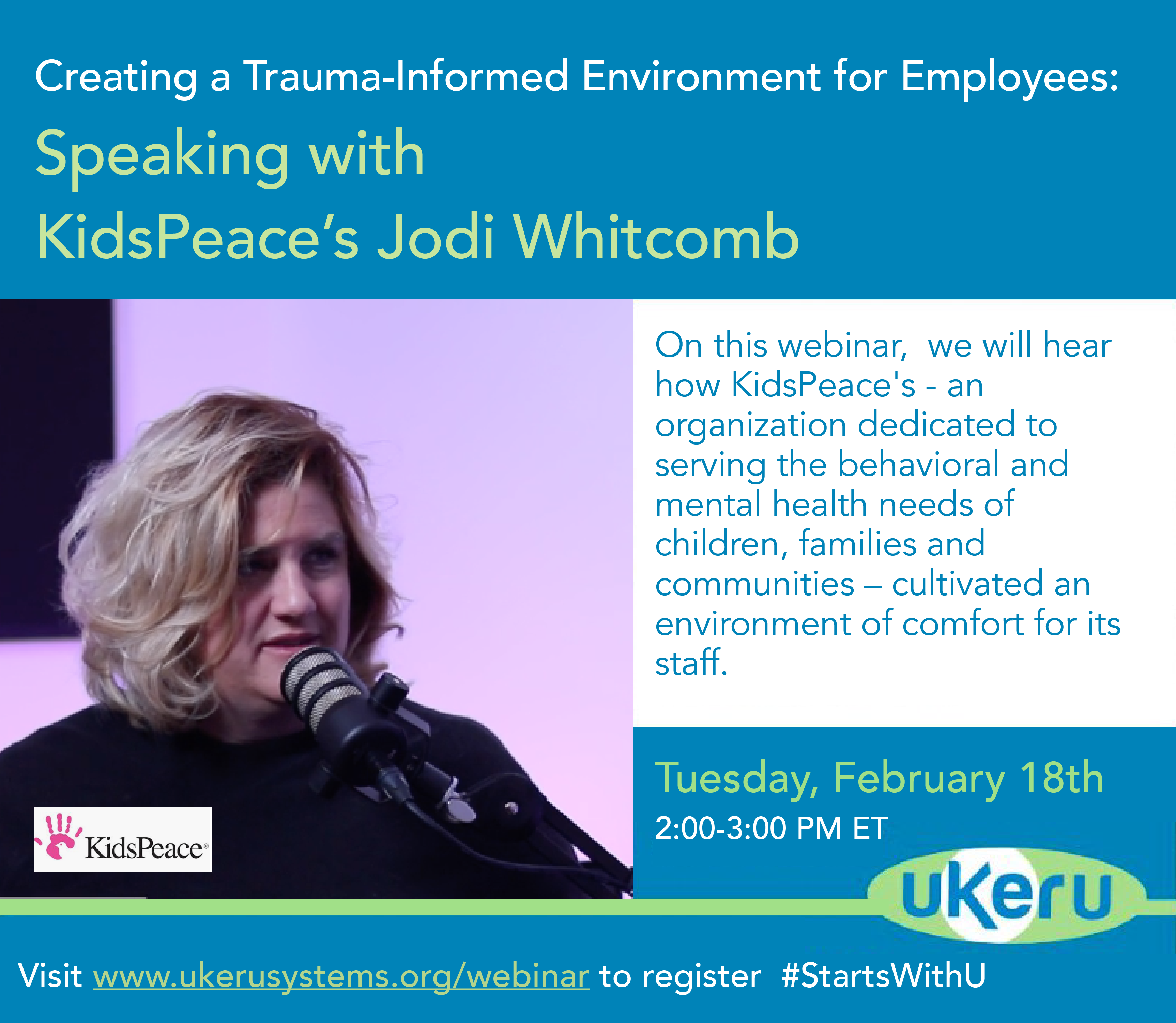 Join us on Tuesday, February 18th for a webinar on creating a trauma-informed environment for employees.
Behavioral health professionals have one of the most challenging jobs there is. Clients often have experienced enormous trauma and exhibit behaviors that are mentally and physically demanding. Caregivers bring their own trauma to the table, as well. In addition, providers are at substantial risk for experiencing vicarious trauma, burnout and compassion fatigue.
On this webinar, hear from Jodi Whitcomb, Director of Organizational Development, Training & Quality Assurance at KidsPeace. Jodi will speak with Ukeru President, Kim Sanders, about how KidsPeace – an organization dedicated to serving the behavioral and mental health needs of children, families and communities – cultivated an environment of comfort for its staff. Through the use of comfort rooms and establishing a mobile relaxation program, KidsPeace is helping its team to access the self-care and support they need to do an extremely challenging – but critical – job.
Register here for this very important conversation. There will be time allotted to ask questions of both Kim and Jodi.
Follow the Conversation:
We encourage participants to add your voice to the conversation by using the hashtag #StartsWithU on Twitter.
An archive of past Ukeru webinars is available here.