Get to Know Robert "Patrick" North!
October 10, 2018
W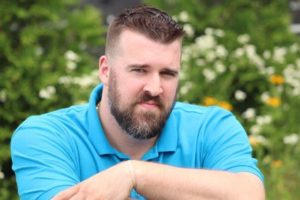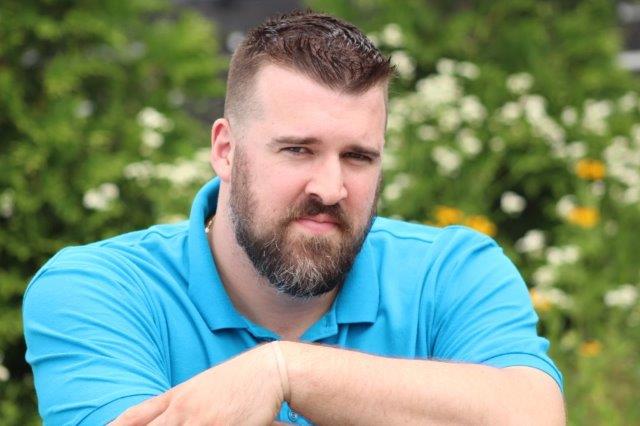 e are excited to have Robert "Patrick" North on our Ukeru Team as a Learning Engineer.  Patrick is a valuable member of the Ukeru family and has trained both Grafton staff, as well as over 600 individuals in organizations across the United States. He has extensive experience training professionals in programs that serve individuals with intellectual, developmental and psychiatric challenges.
Here's a little more about Patrick:

Q: Why did you want to work in behavioral healthcare?
A: I began working at Grafton in the spring of 2011 in direct care at our Residential Treatment Center for adolescents. I was drawn to this position because of my love of working with children. I was drawn to behavioral healthcare because of the both the challenges and the satisfaction of helping people.  Who better to help than children dealing struggling with behavioral challenges, most having experiences some sort of past trauma?
Q: What is your background?
A: Before coming to Grafton, I was a high school basketball coach in my hometown of Front Royal, VA. During this time, I took courses to further my education, while also continuing my interest in working/coaching youth.
Since joining Grafton seven years ago, I have held various positions in the company. I have experience in both the residential and academic programs, as a direct care staff and program manager. I spent some time in the clinical department as a behavior interventionist before joining the training department. Most recently, I was the Residential Administrator for that same Treatment center I began my career in 7 years ago. And finally, in June, I joined the Ukeru Systems team as the Learning Engineer.
Q:  Do you have a favorite story from your career?
A:  Honestly, I do not have a favorite story. I have so many amazing experiences, it's hard to choose just one. Overall, I feel overwhelmingly honored and blessed to be able to share our Grafton and Ukeru story with others in this country and help them on their journey. It's always rewarding to watch organizations with the same struggles and challenges we experienced at Grafton transition to a more liberating, trauma-informed environment. Being a part of that transformation is extremely satisfying.
Q: Why is Ukeru unique?
A:  Ukeru challenges the mind. It challenges people to look at individual behavior and behavioral management from a different lens. For so long in the behavioral health field, control and restraint use was considered best practice. By utilizing Ukeru, it completely challenges that idea. By utilizing a trauma-informed approach, staff can better understand the 'why' to a behavior so we don't continually focus on the behavior itself. It allows individuals receiving services to be in more control of their life emotionally, psychologically, and physically.
Q:  What does utilizing a trauma informed approach mean to you? How has it affected your work?
A:  Understanding that trauma plays a major role in our clients' lives dramatically alters the way we tailor our response and treatment. By limiting their exposure to restrictive practices like restraint and seclusion, we can hopefully limit re-traumatization of individuals in our care. The same is true for our staff. This approach protects our staff from experiencing a re-traumatizing episode as well.  And that philosophy should be expanded in our society and in our communities. Practicing a trauma-informed approach has changed me as a person, both in how I do my job and how I treat people in my community. It gives me more empathy in daily situations and establish stronger relationships.
Q:  What do you like to do in your free time?
A:  In my free time I enjoy being around people and being active in competitive sports. I play in a couple of men's league recreation programs with friends and some colleagues. I am recently married and have a 2 year old boxer/lab puppy, each keeping me on the go and never allowing life to be dull!