Already Part of the Family: Meet Allison Hoffmaster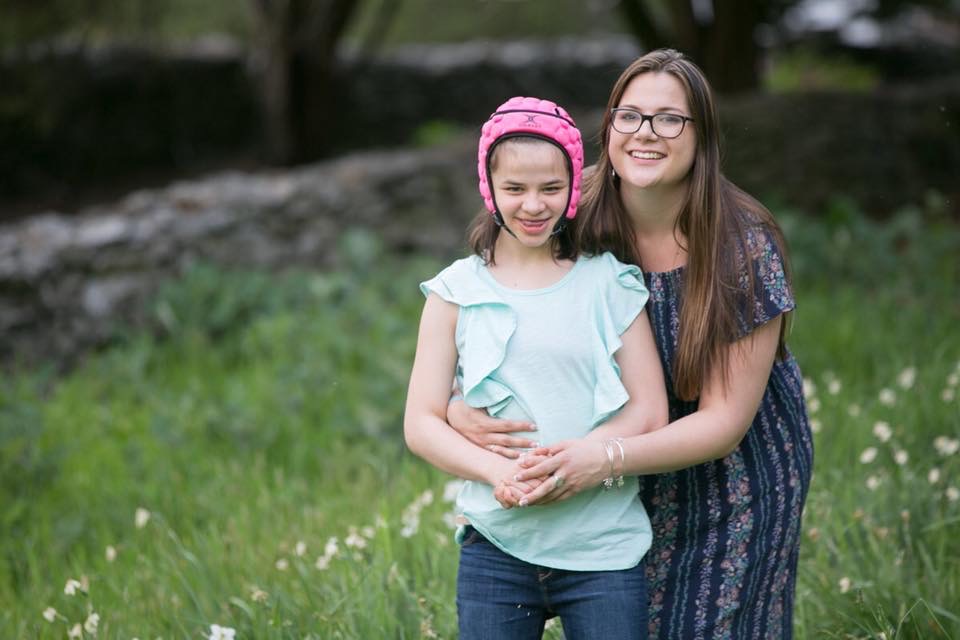 Photo credit: Julie Napear Photography 
We've known Allison Hoffmaster, Ukeru's newest team member, for quite some time. You could say she grew up at Grafton (Ukeru's parent company); her mother, among other family members, has worked here for many, many years. In fact, Allison met her adopted daughter through Grafton! 
Read more about why we are so excited to have Allison join our team:
Why did you want to work in behavioral healthcare?  
I grew up in this setting. My mother worked at Grafton for 34 years, so I have always been around this field. I was always inspired seeing the progress clients made.
I went to Shepherd University and got a degree in therapeutic recreational education. When I graduated, it wasn't much of a leap for me to start working at Grafton. I started out as Direct Support Professional, then became a one-to-one aid in a classroom and later became a behavior specialist working with clients on a variety of things such as gaining communication skills, replacement behaviors, increasing their independence and much more!
That's how I first met Lila, my daughter. A lot of my family works at Grafton. In addition to my mother, my grandmother and brother work here. My grandmother was Lila's overnight and my brother was her one-to-one classroom aid. She has epilepsy, autism, fetal alcohol syndrome and intermittent explosive disorder. She had had multiple foster families, but people couldn't manage her behaviors. Though a lot of clients in her group home would go home at the holidays, she was always the client who looking out the window for her family.
I just fell in love with Lila. She is funny and sassy. She's nonverbal, but her communication skills are amazing. I started the process to adopt her in 2016 and, two days before she turned 18, it was completed. She is making phenomenal progress!
If anyone needs proof that Grafton works, Lila is a great example. In January of 2017, she had over 400 aggressions. In January 2019, she had three. I attribute that to Grafton, its trauma-informed approach and its culture of Comfort vs. Control®
Do you have a favorite story from your career?  
Unsurprisingly, it has to do with Lila; seeing how a trauma-informed approach changed her life. Now, as part of the Ukeru team, I am excited to travel to other organizations and show them how they can change their client's lives.
Why is Ukeru unique?  
The approach that we teach people is to respond with compassion. When they're at their worst, we need to be at our best. The people we serve should be treated in exactly the same way that we need when we're upset or have had a bad day. From my perspective as a mother, this is how I want Lila's caregivers to treat her.
With my behavior specialist background, I understand there is always a "why" to every behavior. It's our job to determine what that is. Sometimes it's easy to figure out and sometimes you've got to dig a little deeper.
What does utilizing a trauma-informed approach mean to you?
It is realizing that trauma is real and that it changes the brain. The way that clients behave is often because of trauma. A lot of the behaviors are adaptive because of the trauma they experienced. Trauma alters an individual's forebrain, impulse control and problem solving. They can't control their actions if it's from a trauma response.
What would you say to those who tell you a restraint free environment can create increased risk or that it wouldn't work for certain populations/in certain settings?  
When you restrain and seclude someone, you automatically damage that relationship. And you need to protect that relationship to serve and help them. So much comes from keeping a strong, safe relationship. At Grafton, we serve a very challenging population. We've seen the change; it does work.