Outside Looking In: When a Provider Becomes a Client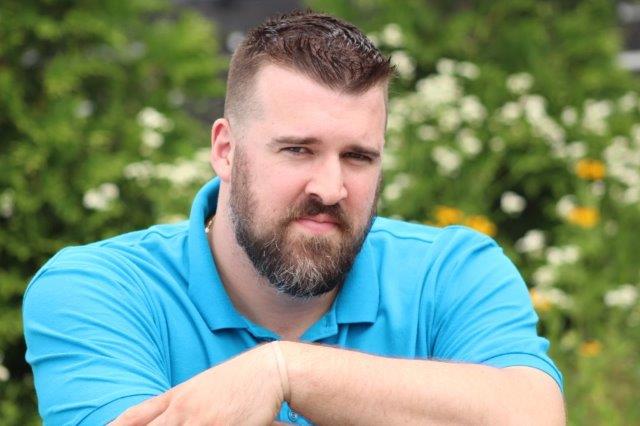 This post was written by Ukeru Learning Engineer, Patrick North
It was a cold, rainy Friday, and I was outside of a residential rehab and nursing home facility, surrounded by family members (In the middle of a pandemic, of all things). "I love you, Pop. See you soon" are the only words I could bring myself to say, as tears uncontrollably ran down my cheeks and into my face mask. We were there to admit my 91-year old grandfather, as his health required him to need a level of care that our family just could not provide him at home any longer. For months, we navigated through "the system," to find services and support to keep my grandfather at home with his wife of 67 years. It was no easy task and included days of hopelessness, frustration, and desperation to keep him with us.
So, there we were, looking at each other daily, wondering what in the world to do now. We were in the middle of a pandemic, reading horror stories about the effect of this virus on seniors, especially the effect it has had on nursing homes. We experienced fear and anxiety every day because of what we knew was the next step for the patriarch of our family. Then feelings of grief, guilt, and anxiousness followed, especially once we found a facility willing to enroll Pop. Then, the reality of the situation hit even harder.
If you are a provider, you might be asking yourself, "Why Is he sharing this personal story and what does this have to do with me and my program?"
My answer to that question is simple. EVERYTHING!
The process of deciding that a loved one cannot be safely cared for in their home, leading to placement at facilities like Ukeru's parent company, Grafton, can be traumatic and overwhelming for the individual and the family. Emotions such as guilt, fear, and helplessness are present daily in the lives of these families, making a decision like this all the more difficult. The transition from denial to reality is fierce. But, where do these families go from here?
They depend on facilities like Ukeru's parent organization, Grafton Integrated Health Network. Places that can offer safety, security, and treatment for their family members. The last thing they need is a facility of staff passing judgement, minimizing concerns, and dismissing emotions of the family.
I can think back to my past while working direct care, and recall a few interactions with my client's family members. Interactions would sometimes be intense, overwhelming, and at times, perceived as excessive. The phone would ring in the unit or in my office, and I would immediately hope that it was not a certain family, because "I just don't have the time for this," or "here we go, let's see what I am going up against today."
As a provider, this is when we have to walk the talk with respect to a philosophy of comfort vs. control.
It is extremely difficult for families to be away from their loved ones in facilities, let alone during this time. As providers, let's look at our programs and how we can best connect families to their loved ones. Here are a few examples I can think of for providers to utilize a comfort vs. control approach to supporting families and clients:
Virtual tour of where the loved one will be living, If not allowed in the facility (especially during this time)
Allowing items from home to be in their living space, allowing families to help unpack their belongings and help them settle in
Taking the initiative to call the family early and often, rather than waiting for the family to call for updates on progress
Honest and transparent sharing of information, even if the information is hard to hear
Zoom meetings in addition to visits on-site (families can never have too many opportunities to interact)
Making sure the individual isn't limited to a "call day" during the week, and have opportunities to call family when requested or desired
I have worked for Grafton for over nine years now. I am very familiar with the level of care that my grandfather is now receiving. Yes, a nursing home environment can differ from a residential treatment center, but there are so many similarities. We are both working with individuals needing a special level of care and support. We are both working with families who trust the livelihood of their loved ones with our facility and staff. We are people working with people. For me, professionally, my perception of what it means to work with families and how to best support them, has now changed.
Why? Well, because I am living it. Comfort vs. control is now something I am receiving as well as providing.
That leads to me to my closing thoughts. Going the extra mile can make a huge impact on a family's day, in addition to the clients. Let us not forget that a comfort versus control approach is not just for our clients and staff, but for families as well.