Trainer Spotlight: Alan Scott
September 30, 2022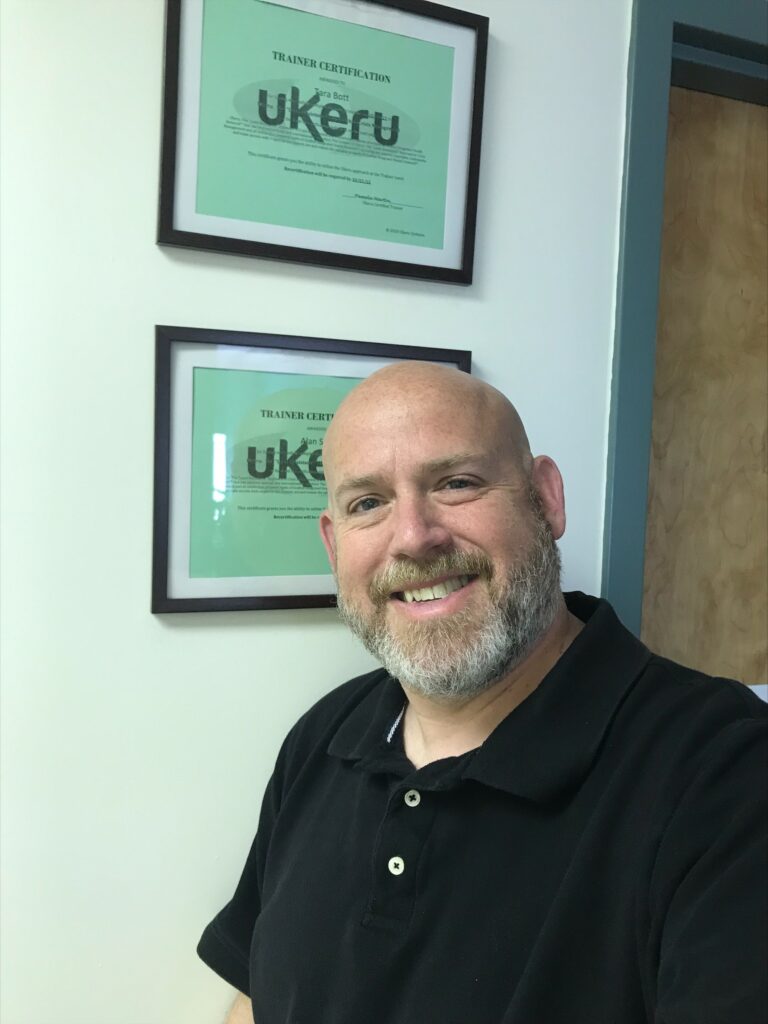 Q: How long have you been an Ukeru trainer?
A: I have been an Ukeru trainer for 5 years.
Q: What population do you work with? What inspired you to get into this field?
A: Individuals with Developmental and Intellectual Disabilities. I have been in the field of human resources for over 25 years. I wanted to work with individuals not a population. I found that everyone that was disabled was lumped into one category. I became an advocate while working as direct support professional. I watch restraints being used for minor behaviors that could have easily been resolved with asking, "How can I help you". I strive to provide a safe living environment for my participants without restraints and seclusion and offer a new way to get their needs met.
Q: What part of Ukeru do you enjoy teaching the most and why?
A: I enjoy teaching the Flow Drill. This always get the class moving and thinking about how quickly they may need to respond to someone who is being aggressive while maintain their moveable stance.
Q: What would you say to someone who is unsure about using Ukeru?
A: Come with an open mind and focus on teaching new ways to communicate needs and wants.
Q: What advice or tip would you give to a new Ukeru trainer?
A: Practice, Practice, Practice. Use a mirror to watch yourself with the techniques, review the online videos and use the PowerPoints as a guideline for your training. Use personal stories and experiences to mix things up.
Q: How has Ukeru impacted your life?
A: I look at "behaviors" and "crisis" situations as a learning opportunity. I use portions of Ukeru daily from reading nonverbal cues to body language of everyone around me. Ukeru is part of me and will always be with me.
Q: What is your favorite quote or a motto that you like to live by?
A: "Do unto others as you would have them do unto you."
Q: What three words would you use to describe Ukeru?
A: Innovative, Progressive, and Adaptable