Trainer Spotlight: Jennifer Stuebs and Kitty Berkovitz
October 31, 2022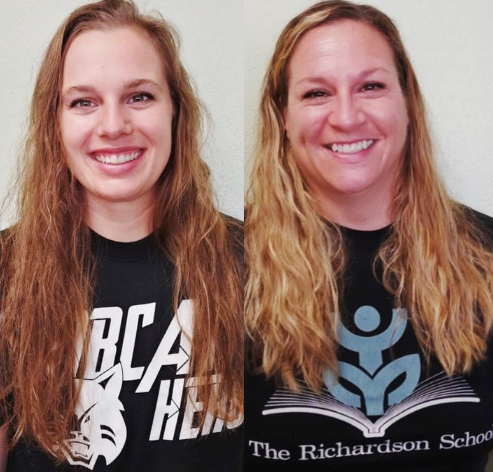 Q: How long have you been an Ukeru trainer?
A: Jennifer and Kitty have been training Ukeru since the start of 2020.
Q: What population do you work with? What inspired you to get into this field?
A: The training team works with school-aged, alternatively placed children with disabilities ranging from Cognitive Delay, Autism, Explosive Behavior Disorder, and Anxiety. This list is not all inclusive, but instead demonstrates the wide rage of abilities of all of the students at The Richardson School. Kitty always wanted to be a teacher and was working at a YMCA day camp when a child with significant Autism was placed in her group. She enjoyed working with this child and determined that working with those who had special needs was the right fit for her. She has spent many years working within the MyPath Company in various roles supporting both young adults and students. Jennifer went into college with the goal of working in the mental health field. She finished her degree and began working as an ABA therapist within the MyPath Company. She later joined The Richardson School team and has filled many different roles over the years.
Q: What part of Ukeru do you enjoy teaching the most and why?
A: The most enjoyable part of teaching Ukeru for the team is unanimously roleplaying. It is enjoyable to put together all of the pieces, both verbal and physical to represent how Ukeru is intended to be used. The team has found that the staff who do well with our kids also find the opportunity to be enjoyable as it allows for creative thinking. Knowing what we do about the brain, roleplaying has become a great opportunity to start introducing and building upon the skills that will be later used in the field.
Q: What would you say to someone who is unsure about using Ukeru?
A: For those who are unsure about the implementation and use of Ukeru, Jennifer and Kitty want to remind them that their team hasn't removed any of the current tools or practices, but instead have simply added Ukeru as an additional tool. When working with students with complex needs, it has proven that the more tools available to the team, the greater success the team has in supporting the student therapeutically through crisis.
Q: What advice or tip would you give to a new Ukeru trainer?
A: The best advice available for a new trainer is to get to know and become comfortable with what you are going to say. Apply the knowledge that you want your staff to walk away with to your population. The easiest way to teach a skill is by making the training applicable to your setting. And most importantly, make the training fun. It is okay to joke!
Q: How has Ukeru impacted your life?
A: For Jennifer, Ukeru has helped refresh her perspective on the approach that she takes supporting the population, and furthermore working with the staff. Kitty echoes this and adds that Ukeru has allowed her to be reflective on all of the practices within the school setting to determine if they are trauma-informed or if there are additional adjustments that need to be made.
Q: What is your favorite quote or a motto that you like to live by?
A: "Be the change you wish to see in the world." This is our school's motto and something we both readily adopt in our day-to-day lives.
Q: What three words would you use to describe Ukeru?
A: Therapeutic, Comprehensive, and Dynamic