Trainer Spotlight: Kelsey Maryott
September 28, 2023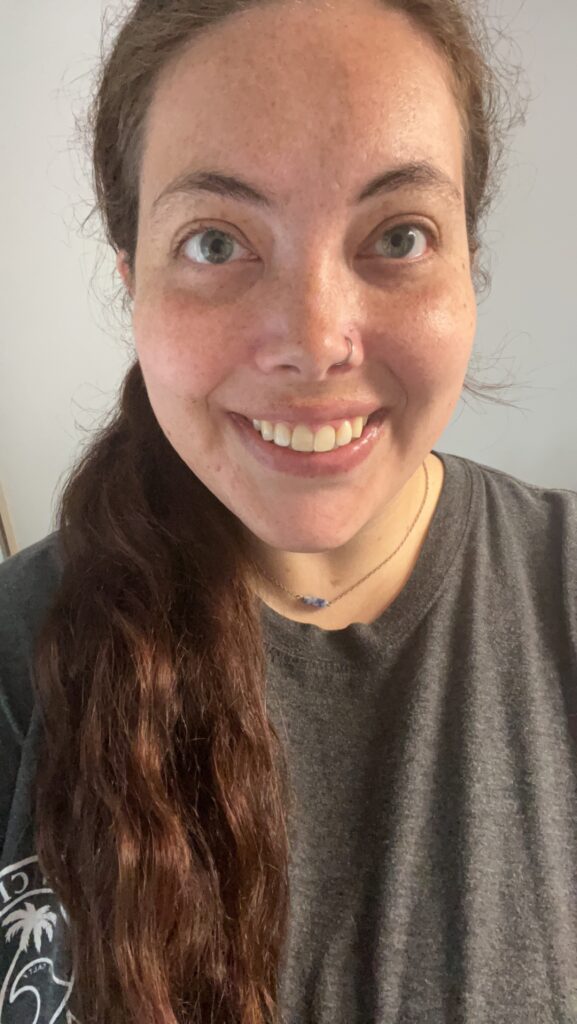 Q: How long have you been an Ukeru trainer?
A: I've been an Ukeru trainer for just shy of 4 years. We discovered this amazing program back in 2019, we were certified in the beginning of 2020, and we haven't looked back since!
Q: What population do you work with? What inspired you to get into this field?
A: The population I support are adults with intellectual and developmental disabilities. My mother has worked in this field my entire life which allowed me to closely interact and grow relationships with people who have disabilities. While this field was not what I originally saw myself doing, as I got older, I felt it was where I needed to be. They always say that we are making a difference in the lives of the individuals that we support, but I would argue that they are making a difference in ours. Watching someone achieve their goals and knowing that you helped them along the way to get there is such a blessing to be a part of.
Q: What part of Ukeru do you enjoy teaching the most and why?
A: While all of the sections are great and packed with wonderful information; my two favorite to teach are the sections on Trauma and Communication. All behavior occurs for a reason and we find that more times than not it stems back to trauma that a person has experienced in their lifetime. When I teach new students it's amazing to watch their eyes light up and all their heads start to nod when you talk about how much trauma not only effects someone's behavior, but its impact on the brain, someone's health, and how they as staff can use all that information to try and calm someone whose amygdala is working overtime. Which then leads us into communication; staff play a very big role in the outcome of a situation. Being able to give them tools to use for both their verbal and non-verbal communication helps them in feeling empowered and like they can take on any situation that comes their way.
Q: What would you say to someone who is unsure about using Ukeru?
A: Take the leap! Ukeru has been such a positive resource and tool for both the staff and individuals alike at my agency. In the past, we've always used programs that were all about stopping a behavior, which led to restraints and individuals who were left still feeling all the trauma and negative emotions that they were before. We love this system because it's a restraint-free way that teaches the individuals that we support how to work through their negative emotions and feelings and empower them to learn new skills on how to be more proactive in the future.
Q: What advice or tip would you give to a new Ukeru trainer?
A: Don't be afraid to add in your own personal stories and experiences; and encourage this from participants as well. Students will retain the information better if they can apply it to their own lives and situations they are currently going through.
Q: How has Ukeru impacted your life?
A: The great thing about Ukeru is that not only will you use it in your day-to-day work life;but it applies to situations in your personal life as well. I've been able to help so many friends and family get to the root of some of their traumas and help them on a path to overcoming their troubles.
Q: What is your favorite quote or a motto that you like to live by?
A: "Strive for progress, not perfection"
Q: What three words would you use to describe Ukeru?
A: Insightful, Engaging, Inclusive