Trainer Spotlight: Sarah Kline
March 21, 2022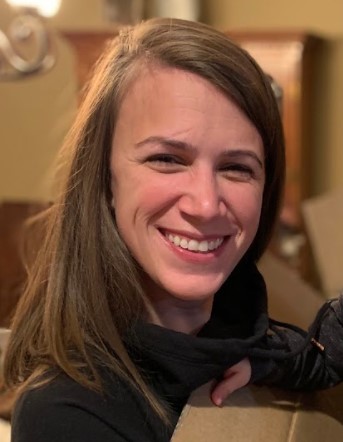 Q: How long have you been an Ukeru trainer?
Since 2018! We brought Ukeru to Gemma Services in 2018 and I was happy to be a part of the original group to be trained as trainers.
Q: What population do you work with? What inspired you to get into this field?
Our residential treatment facility works with children ages 6 through 14. I do this work because of the difference, no matter how small, I can make in a child's life. To make them feel worthy, safe and loved.
Q: What part of Ukeru do you enjoy teaching the most and why?
The brain! When anyone doubts what trauma does to an individual I love being able to show them how the brain is impacted by the trauma someone experienced. (Plus I love knowing more about how the brain works!)
Q: What would you say to someone who is unsure about using Ukeru?
It's another tool in the toolbox! A tool that can be applied to any situation.
Q: What advice or tip would you give to a new Ukeru trainer?
A lot of training happens outside of the classroom. Modeling, feedback, support happens live. Be the voice outside the classroom to show how great Ukeru can work.
Q: How has Ukeru impacted your life?
Ukeru has given me a new way to teach others, a new way to view trauma, a way to not re-traumatize someone and most importantly a way to better someone's future.
Q: What is your favorite quote or a motto that you like to live by?
"Grace and Truth"
Q: What three words would you use to describe Ukeru?
Comfort, Protection, Trauma-Informed