Ukeru Featured in Behavioral Healthcare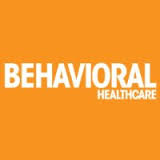 We are honored and grateful to have been recently featured in the "What Works" column in Behavioral Healthcare. With so many children heading back to school, the article's timing is perfect for shining a spotlight on the important need for eliminating restraint and seclusion as acceptable behavior management techniques in classrooms and other learning facilities across the country. Each day, we have the joy of knowing that our Ukeru model is making a real, positive difference to the scores of teachers, administrators, students and families that have adopted the program.
Read the article in its entirety here.