Webinar: Trauma Informed Approach for Survivors of Human Trafficking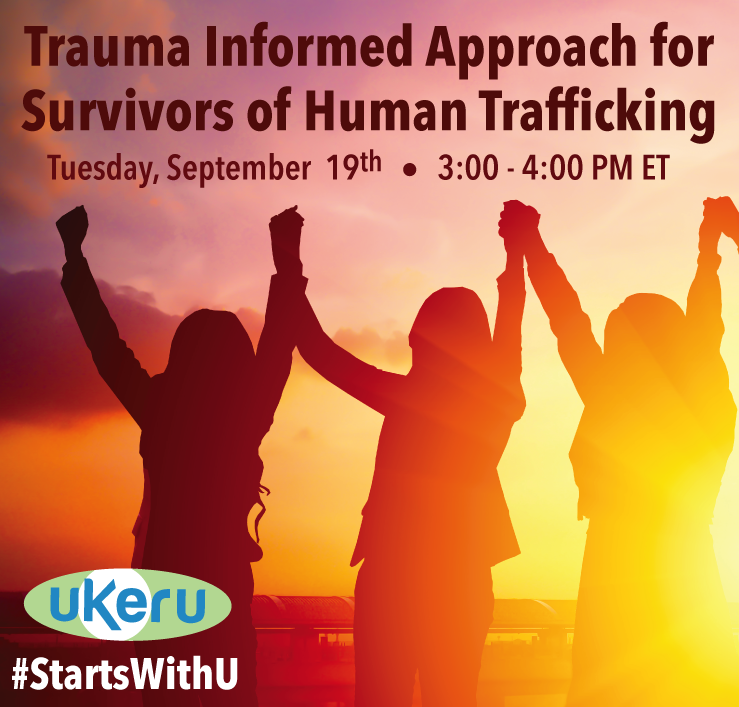 On Tuesday, September 19th, we hosted an online webinar on Trauma Informed Approach for Survivors of Human Trafficking
Webinar Overview: 
When: Tuesday, September  19th,  3:00  – 4:00 PM ET
Where:  You can view and achieved recording of this webinar here.
This online webinar was hosted by Kim Sanders, President of Ukeru Systems and featureed Deanna Wallace of ICE/Homeland Security Investigation (HSI) and Rachael Reeder, LCSW Director, Loudoun County Youth Shelter, Grafton.
The webinar covered their experiences working with survivors of human trafficking and the benefits of a trauma-informed approach to care for these vulnerable individuals.
Follow the Conversation:
We encourage participants to add your voice to the conversation by using the hashtag #startswithU on Twitter.